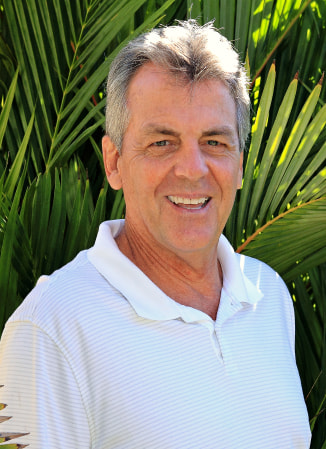 Live, Laugh, Love...Maui is the embodiment of how I enjoy living my life on the most beautiful island in the world. It is that same passion I bring to my business, helping others fulfill their dreams. Arriving on Maui in 1974, on my way around the world I got stuck. Six months turned into forty five years, with forty of those years as a Realtor. My experience has encompassed ownership in the top producing Century 21 franchise on Maui for 16 years with 2 offices and 45 agents. Changing gears and getting back to one-on-one sales in 2000, I was invited to join Coldwell Banker in Wailea and became a consistent top producer in one of the highest sales volume offices on Maui. I have been recognized as a top 100 Agent in production in the state of Hawaii from 2006 to present.
My lovely wife is a local island girl who works as an educator. I have a beautiful daughter who is currently enjoying the rigors of LA. I am a devoted Board member for the Montessori school in South Maui, which is the only South Maui School that provides alternative education. I sit on the Board of Directors for the Realtors of Maui Association and I am a tenured member of that Associations' Professional Standards committee and Grievance committee.
Are you planning to buy or sell a home on Maui? For your Hawaiian real estate transaction, partner with a true Maui real estate expert who understands the challenges you face in buying and maintaining or selling real estate from a distance.
Make informed decisions. You'll benefit from my local market knowledge. I've lived on Maui since 1974, and have over 40 years of real estate experience on the island. Few other agents on the island have the depth of knowledge I can provide.
What I deem to be the true measure of my success is a constant stream of referral business. Clients who refer clients is the optimum compliment and is achieved through a lot of hard work. The joy of making what could be a somewhat tenuous experience run smoothly and effortlessly is a tribute to the years I have dedicated to my profession. My referral generated business encompasses working with the National Park service on a 1480-acre acquisition in East Maui that connected the Haleakala National Park to the ocean at Kipahulu; representing Pacific Century Trust (the trust arm for the Bank of Hawaii), as well as representing a developer in the acquisition of the Elleair Golf Course and surrounding residential lands. These are truly rewarding opportunities that I take to heart.
I feel blessed to live on the most beautiful island in the world doing what I love.
Aloha, Dave